package and RSC work (c) 2012 by Matthias Arndt <marndt@asmsoftware.de>
The original KDE1 artwork is assumed to be available under a free license.
Please keep me informed if this is not the case.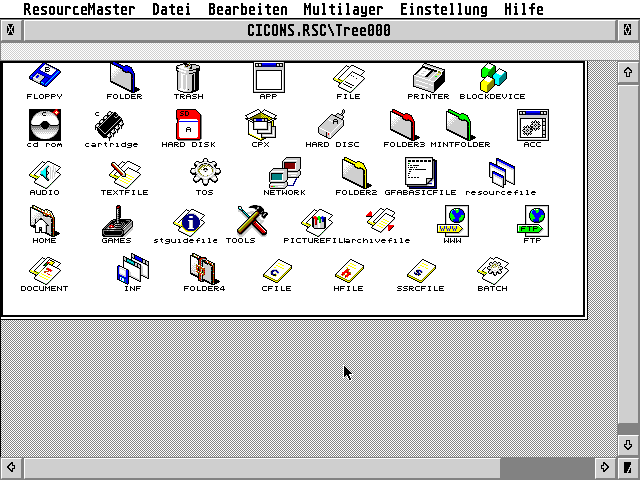 This is an imported set of icons from KDE1, scaled down to 16 colors and converted to GEM icons for use with the Atari FALCON 030. The final resource files have not been tested on the Atari TT and not with graphic cards or any other resolution than 640x480x4bpp
The files for Teradesk are usable right away. Backup your old files and simply replace the files CICONS.RSC and ICONS.RSC
Update 22.7.2012:
I reworked the monochrome icons a bit and added the lines for NEWDESK.INF to add icon associations in one go. A DESKICON.RSC with only monochrome icons for use with TOS 2.x (Atari ST and Atari STE) is now also included.
Download: KDE1ICONS.ZIP (70K)